Description
A mobile tool box on wheels that is meant to protect your tools wherever you go. The 0450 case has many options to customize to your preferences, one option is our custom foam set that has Pick N Pluck™ foam for each drawer.

Features:
• Heavy duty buttress hinges
• Auto Pressure Equalization Valves
• Two way handles
• Stable, wide track mobility
• Optional drawers
• Hybrid double throw butterfly latches
• Graduated deflector ribs
• Secure stack design
• Trolley handle & wheel system
• The new Pelican™ 0450 Mobile Tool Chest has two extra compartments for storage. Easy access beneath the top lid gives you an extra storage space of 20.6 x 10.64 x 3.00" (52.3 x 27.0 x 7.6 cm).
• The tool chest also includes three unsealed pockets on the left side to store smaller items.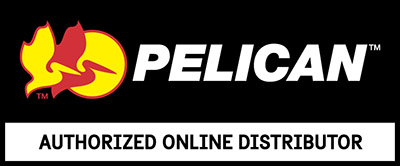 View All
Close
Specifications Information
0450 Mobile Tool Chest Specifications

Exterior Dimensions: 23.95" x 14.75" x 17.95"
Interior Dimensions: 20.56" x 10.97" x 12.65"
Weight without Drawers: 33 lbs.
Weight with Drawers: 41.5 lbs

0450 Mobile Tool Chest Certificates • MIL-STD-810F
View All
Close
1 Review
Great box wish they would have designed it with both the small and large drawers deeper but that was the design. 1/8" would have made all the deference. They foam provided in not good for detailed tools.
View All
Close